Meat enthusiasts are not the only ones in good hands with us, vegan and vegetarian guests can also feel at home. The «Zollhuus» kitchen team proudly creates and offers culinary variations of vegan and vegetarian alternatives.
It is an important part of our food philosophy to be able to offer all «lovers of good taste» tasty and holistic options.
That is why we present our vegan guests with carefully created and varied creations. All our guests are supported in the communal philosophy of culinary enjoyment.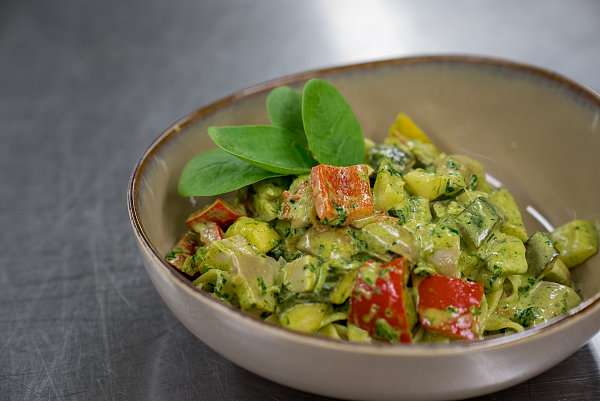 Our vegan offers:
varied, innovative and modern vegan main dishes.
Watch out for Jörg's Eggplant Tartare
(Attention: potentially addictive for meat-eaters as well)
vegan Red and white wines
Cappuccino or Cafè Latte with vegan milk substitute
Let us spoil you!